View this email in your
browser
Good morning!
Something strange happened to our calendars in the transition to hybrid and remote work during the past few years: meetings took over our lives.
At least one company has had enough. Shopify Inc. last week put an end to meeting bloat, ruthlessly instituting what it called a "calendar purge" that cancelled all recurring meetings consisting of two or more people. Meetings are completely banned on Wednesdays and large gatherings are now allowed just once a week during a six-hour window on Thursdays. In addition, employees have been given the freedom to decline any other meeting invitations as they see fit. Even chat groups weren't spared and Shopify's internal Slack channels also got the axe, Insider reported.
"Over the years, we've seen excess meetings creep back into our day to day," Kaz Nejatian, Shopify's vice-president of product and chief operating officer, said in an email to Bloomberg News. "We know no one joined Shopify to sit in meetings."
Shopify isn't the only company struggling under the weight of meeting bloat. Globally, the average office worker now has 153 per cent more meetings than at the start of the pandemic, Microsoft Corp. says in a report published in September. People have so many meetings that the number of double bookings increased 46 per cent per person. And there's no sign the trend is slowing, raising concerns that it could become the new normal.
But all those endless work huddles could be masking more serious problems, says Shopify's chief executive Tobi Lütke. "Meetings are usually a bug," he said on Twitter. "If you properly root cause them, you will find a trust issue, a clarity issue, or a missing API. Meetings can paper over these, but it's much better to fix (the) root cause."
Indeed, "productivity paranoia" could be one reason why our calendars are so overloaded. Managers are desperately attempting to keep tabs on workers not in the office, Microsoft says, with 85 per cent of leaders saying hybrid work is causing them to worry more about employees goofing off during work hours. Their solution: more meetings, which temporarily reassures them that employees are present and working. But that can turn into a vicious cycle after the reassurance from a meeting fades, prompting them to schedule another to calm their fears.
Of course, the irony is that meetings are proven to make productivity worse, not better. Lost productivity from unnecessary meetings costs companies with 5,000 employees up to an estimated US$101 million a year, according to research from Otter.ai, a transcription software company, and Steven Rogelberg, a professor at the University of North Carolina. Smaller companies are also bleeding cash because of the practice. Those with 500 employees waste US$10 million a year, and those with 100 employees are out US$2 million. That's no small chunk of change, especially with inflation boosting costs and employees demanding raises to compensate.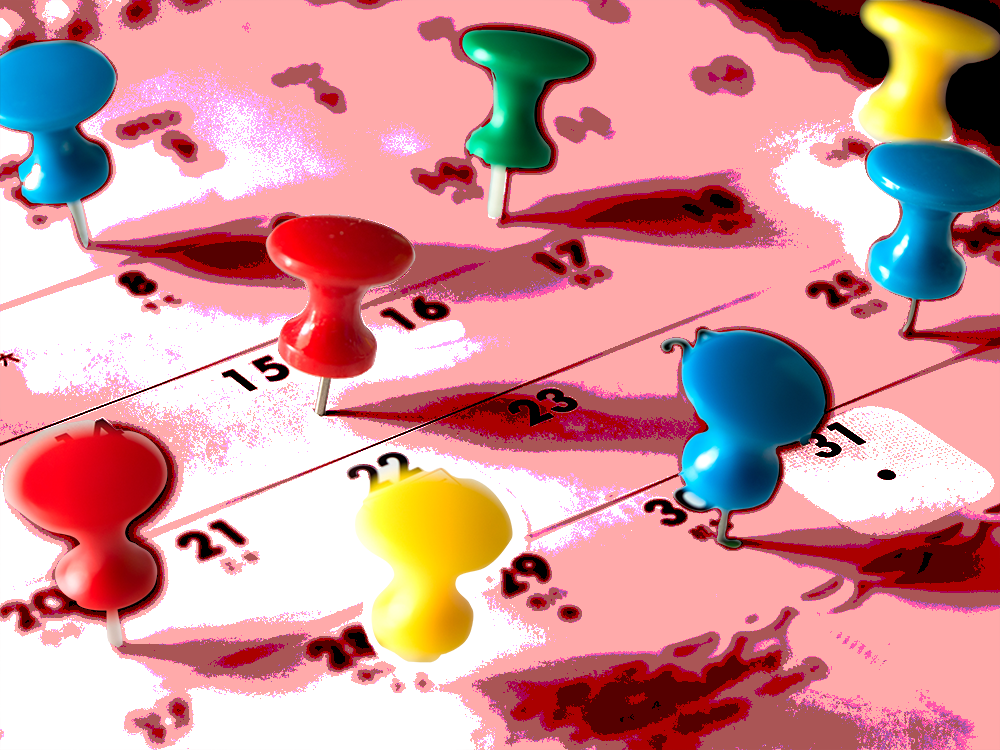 It's not hard to figure out why all these meetings are killing productivity. In the case of virtual gatherings, there's the crushing fatigue that often ensues after staring at a screen of meaningless slides for an hour. Meetings, both in person and remote, are also time stealers that prevent people from getting actual, important work done. That forces many workers to multitask — furtively sending emails, or RSVPing to yet more meetings — in an attempt to get caught up. And multitasking itself is no friend to productivity. Studies have shown that it decreases work quality and output, and it can even end up reducing your IQ.
It just makes sense for companies that want to keep workers energized, engaged and producing work they can be proud of to free up space in their calendars. One way to do that is to take a page out of Shopify's playbook and cancel all meetings for 48 hours, according to workplace researchers Rebecca Hinds and Robert Sutton. That time allows participants to honestly assess whether a meeting is warranted, and if it is, allows them to consider how it can be made more efficient.
If meetings can't be removed, keeping them short is crucial. Say goodbye to those that consume 60 minutes of the workday. The preferred length should be 15 to 25 minutes, says Gustavo Razzetti, a workplace culture consultant and founder of Fearless Culture, in a blog posting. "Hour-long meetings are a thing of the past (or should be, anyway)," he says.
With fewer and shorter meetings, workers will have breathing room to schedule the focus time they need to get things done, and done well, leaving them happier, engaged and more productive. And managers will rest easier, too, as they can dial down their productivity paranoia to focus on what matters most.
Shopify is on the right track, and companies should take notice. Maybe this is the year we get some much-needed relief from the tyranny of the meeting.
— Victoria Wells, senior editor, Financial Post, and FP Work editor

Do you have thoughts, suggestions or comments you'd like to share with us at FP Work? Please send an email to [email protected]. We'd love to hear from you.

Canada's job gains blow past expectations in December
Canada's strong labour market isn't letting up. The economy added 104,000 jobs in December, and the unemployment rate dropped to a near record low of five per cent, Statistics Canada said Friday. The reading blew past economist expectations of 5,000 new positions and an unemployment rate of 5.2 per cent. Meanwhile, total hours worked increased 1.4 per cent from a year earlier, and the size of the labour pool increased by 0.4 per cent, suggesting more people were keen to work. The report was robust, perhaps a little too robust for Bank of Canada governor Tiff Macklem. That means we should expect another interest rate hike, writes Kevin Carmichael.
'AN INCREDIBLY POSITIVE PRINT'


More on Canada's labour market:

'The Bank of Canada isn't done yet': Blockbuster jobs report means more rate hikes in store, economists say
Canada gets first glimpse of gig economy in Statistics Canada data
Sorry, meditation won't fix your case of burnout
Burnout remains a growing problem more than two years after the pandemic forced people to work from home almost overnight. The issue has taken centre stage amid talk of a Great Resignation, quiet quitting, exhausted health-care workers leaving the industry, threats of a general strike in Ontario and walkouts from health and transportation sector employees in the United Kingdom. But the author of a new book argues that burnout isn't a personal problem or a health problem; it's a management problem.
EXISTENTIAL CRISIS
These top 5 tips can help you secure a promotion during a recession
New year, new promotion? If you're hoping to boost your career this year, you'll need to take an economic slowdown into consideration. It's a weird time for the job market: vacancies are near record highs in some sectors, while layoffs are hitting others, such as tech. Still, there are some tips and tricks you can put into use if you want to climb the corporate ladder. Here are five of them.
GET BACK TO THE OFFICE
---
Advertisement
Retailers will be upping their investment game in 2023 to deal with labour shortages, says Diane Brisebois, chief executive of the Retail Council of Canada. She talks to the Financial Post's Larysa Harapyn about the outlook for the retail sector this year, and why companies will be sinking more dollars into their workforce.
WATCH
The consequences of secretly recording in the workplace
Can you get in trouble for secretly recording a conversation at work? To put it simply, if one participant in the conversation is aware of and consents to the recording, it is not illegal. But pushing the record button isn't necessarily a good idea. You could end up losing your job, severance and even the ability to collect employment insurance. Legal experts Howard Levitt and Eduard Matei explain.
HOW A RECORDING CAN BACKFIRE
More Levitt: What's happening to Jordan Peterson could happen to anyone now
---
Advertisement
Was this newsletter forwarded to you?
Sign up here to get it delivered to your inbox.
Aging labour force, hybrid work among challenges facing office real estate
Flexible workplaces with work-life balance 'win-win' for workers, employers: study
Disney CEO asks employees to return to office 4 days a week
'We don't know what Elon Musk is doing': Laid-off Twitter workers remain in limbo over severance pay
Goldman Sachs to cut about 3,200 jobs this week after cost review
More employers plan to hire than fire in next few months despite recession worries
CIBC to pay out $153 million in proposed class-action settlement over unpaid overtime
Amazon to lay off more than 18,000 employees in biggest job cut in its history
Salesforce to cut 10% of workers, reduce offices in downturn

FP Work is all about teamwork. In addition to the contributions from our top-notch columnists and reporters, recognition goes to the FP web team, which includes Pamela Heaven, Noella Ovid and Gigi Suhanic.

Sign up here for this and other FP newsletters, and please send us your feedback, tips and story ideas.
We want to know what you think about FP Work. Take this quick survey now and share your feedback with us.