Click here if you are having trouble viewing this message.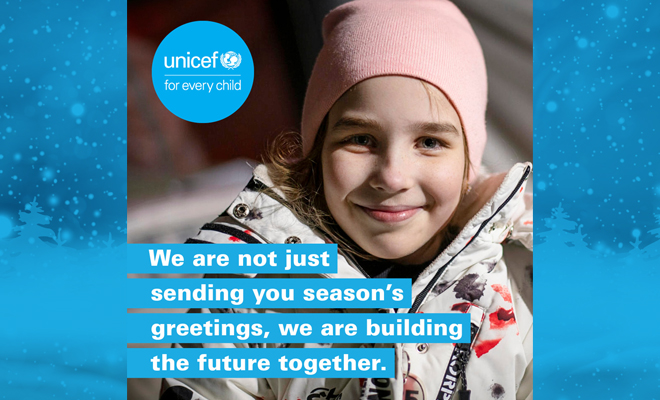 Season's greetings and our best wishes for 2023!
With 2022 drawing to an end, we would like to thank you all for the great collaboration and interaction this year and wish you all the best for the upcoming year.  
This year has seen some new challenges on a global scale, with geopolitical turbulence rising, whilst the pandemic has started to ease and enable relative normality. This operating environment has impacted the business of many companies – also ours.
It has felt important to meet many of you, our customers, face-to-face again. Our teams have been working hard to deliver on our commitments to you, as well as to continue to innovate for our joint future needs. We are big believers in trust-based relationships, and this is driving our work every day. As the year 2022 comes to an end, we feel confident and energized about what 2023 will bring our way!
Following our long tradition, also this year we have donated money to UNICEF to help children in crisis areas and poor conditions around the world. There, the geographical focus area this year is Ukraine.
Kind regards,
Esa Harju, 
President and CEO 
& the whole #TelesteTeam
 


This message has been sent to: [email protected]
You can unsubscribe or manage your subscriptions by clicking the following link: Subscription Center 
or by contacting us at [email protected]
Address source: Customer register of Teleste Corporation, P.O.Box 323, FI-20101 Turku, Finland