View this email in your
browser
Good morning!
Some employees who are feeling underappreciated at work have given up quiet quitting and turned to something much more aggressive: rage applying.
The latest buzz phrase, courtesy of TikTok, refers to applying for tons of jobs after experiencing an irritant at work that prompts a "straw-that-broke-the-camel's-back" moment. The trigger could be getting passed over for a promotion, being forced to take on more work after the departure of a colleague, or getting fed up with commuting to the office three or more days a week.
Proponents say the practice is great for letting off steam. But for some, an even better reward has come in the form of hefty salary increases. "This is your sign to keep rage applying to jobs," Canadian TikTok user @redweez says in a December video. "Because I got mad at work and I rage applied to like 15 jobs, and then I got a job that gave me a $25,000 raise."
Some others claim to have snagged even higher salaries, including TikTok user @successbysajna, who says she rage applied after being told she wouldn't get a promotion, and ended up with a $50,000 raise.
Getting a big pay boost is one nice side effect of placing your resumé in front of as many employers as possible, but at its root, rage applying might speak to a growing sense of worker dissatisfaction. Nearly half of employees feel undervalued at work and another quarter say they're not appreciated enough, according to one recent poll conducted on LinkedIn by Robert Half Canada, a recruitment company for professionals.
Underappreciated employees who are not willing to have a conversation about it with their employer may find rage applying is a simple solution to their malaise. "The easy way out of (feeling undervalued) is not facing it," says Mike Shekhtman, senior regional director at Robert Half. "It's really easy to say, 'You know what? This is my boss's problem. This is my colleague's problem.' And the easy way out is to start rage applying."
Of course, looking for another job when you're unhappy isn't new. And it's been shown that getting a new position is a good way to increase your income. But what is new is the relative ease in which job hunters can apply for work. Job websites such as LinkedIn or Indeed make it simple for people to fan their resumés out to companies far and wide.
Shekhtman says communication gaps between employees and managers are one issue contributing to this raging trend, but remote work hasn't helped. In hybrid or remote workplaces where employers have failed to build a strong sense of community, staffers hired during the pandemic and who never got to know their colleagues have few qualms about finding another place to work. Plus, it's relatively painless. "You can literally unplug your laptop and move on to a new opportunity," he says.
Those factors, along with evidence workers are feeling underappreciated, should prompt employers to take a closer look at retention efforts, especially in a strong labour market where skilled talent remains hard to come by. "If you have individuals who are feeling undervalued or are not recognized for their work, they will start looking for new opportunities," Shekhtman says.
The financial toll of losing employees can be steep, with turnover costing businesses an average of $41,000 a year due to lost productivity, hiring and retraining, according to recent research by Express Employment Professionals. Though news of layoffs elsewhere may help some employers believe the balance of power has shifted back to them, employees don't see it that way. They are still sure they can find a better job anytime they want.
"People are still feeling very much confident," Shekhtman says. "If they're feeling their expectations are not being met, whether it's flexibility, whether it's salary … they know there's an opportunity out there."
Statistics back that up. The unemployment rate remains at a near-record low and Statistics Canada's most recent labour force survey showed that employers added 150,000 jobs in January — far exceeding expectations. And as more baby boomers retire, there are less workers to take their place, raising the likelihood that shortages will remain an issue for some time.
Employers have a choice: address employee unhappiness or watch staffers get caught up in the rage-applying frenzy and ultimately leave. To avoid the latter scenario, staff recognition needs to become part of leaders' strategies, Shekhtman says. But the tricky part is determining what employees need to feel valued. For some, it could be increased flexibility, extra time off or receiving gift cards as rewards. Others may need explicit thank yous from their managers. "There's not one blanket, or one shoe-fits-all approach," he says.
But one thing all employers must do is ensure any attempt at recognition is seen as equitable. For example, in a hybrid work situation, it would be a mistake for a boss to single out employees who come into the office more often to receive rewards or even promotions. Such a scenario would undoubtedly fuel even more dissatisfaction among staff.
Still, no matter what programs employers put in place, they'll never be able to keep workers from seeking out better opportunities. The label might change, though. Rage applying will likely lose its buzziness in the weeks to come — just as quiet quitting did. But it won't be long before another trendy turn of phrase takes its place. The new one might already be here: Bare Minimum Monday, anyone?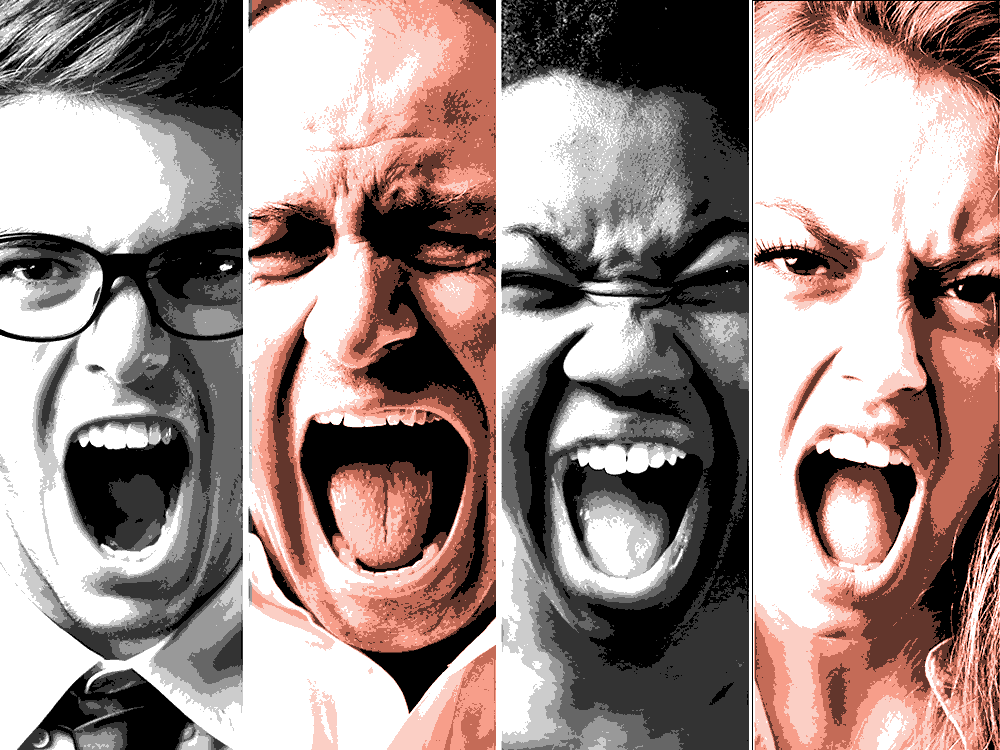 — Victoria Wells, senior editor, Financial Post, and FP Work editor

Do you have thoughts, suggestions or comments you'd like to share with us at FP Work? Please send an email to [email protected]. We'd love to hear from you.
Who to fire? How the biggest companies plan mass layoffs
Those big job cuts that started in the tech sector are now spreading through other industries as executives prepare for a possible recession. But management experts caution that there are both better and worse ways to reduce payrolls and some of the biggest employers may be falling into common traps that could inflict lasting damage on morale and future growth.
THE ART OF SWINGING THE AXE
---
Advertisement
RBC CEO blames remote work for loss of productivity, innovation
The head of Canada's largest bank has issued what may be the loudest endorsement yet from a Canadian chief executive for a return to the office. "The absence of working together in many ways has led to productivity and innovation challenges," Dave McKay said last week. "Society isn't back together enough and working enough." The remarks clash with declarations from other CEOs that remote work is here to stay, re-energizing the debate on whether employees should head back to the office full time.
GETTING HYBRID RIGHT
There's a growing onslaught of online scams and breaches. One reason is because hybrid and remote work have increased internet usage. But labour shortages are also playing a role since a lack of cybersecurity professionals is a pertinent, structural problem, one expert says.
WATCH
---
Advertisement
World's workers are winning big pay hikes, raising fears inflation will stay higher for longer
Central bankers are worried that a year of rocketing prices may have triggered a lasting change in the expectations and behaviour of workers, employers and consumers. This could lead to something called "wage-price persistence," whereby service-sector workers demand bigger pay rises, and companies pass on the costs to households. Even relatively moderate wage settlements could prevent inflation from falling back towards central banks' two-per-cent targets unless they jack up interest rates further to potentially recession-inducing levels.
TAMING INFLATION
Was this newsletter forwarded to you?
Sign up here to get it delivered to your inbox.
Throwback to BlackBerry era as work phones resurge over TikTok office bans
More people are working on the weekends in era of layoffs, out-of-office shifts
Getting over an office faux pas: The most appalling gaffes call for an outright lie
Canadians are taking on more side hustles, but they may not be telling the CRA
Nordstrom closing all Canadian stores, 2,500 jobs cut
Howard Levitt: New Brunswick doctor's record $1.8-million severance award provides lessons for employers
China has lost 41 million workers — almost the size of Germany's workforce — in 3 years
More women on boards leads to better credit ratings, says Moody's
Starbucks faces new front in its labour disputes: white-collar workers
What does workplace TikTok look like during layoffs? It gets weird (The New York Times)

FP Work is all about teamwork. In addition to the contributions from our top-notch columnists and reporters, recognition goes to the FP web team, which includes Pamela Heaven, Noella Ovid and Gigi Suhanic.

Sign up here for this and other FP newsletters, and please send us your feedback, tips and story ideas.
We want to know what you think about FP Work. Take this quick survey now and share your feedback with us.