View this email in your
browser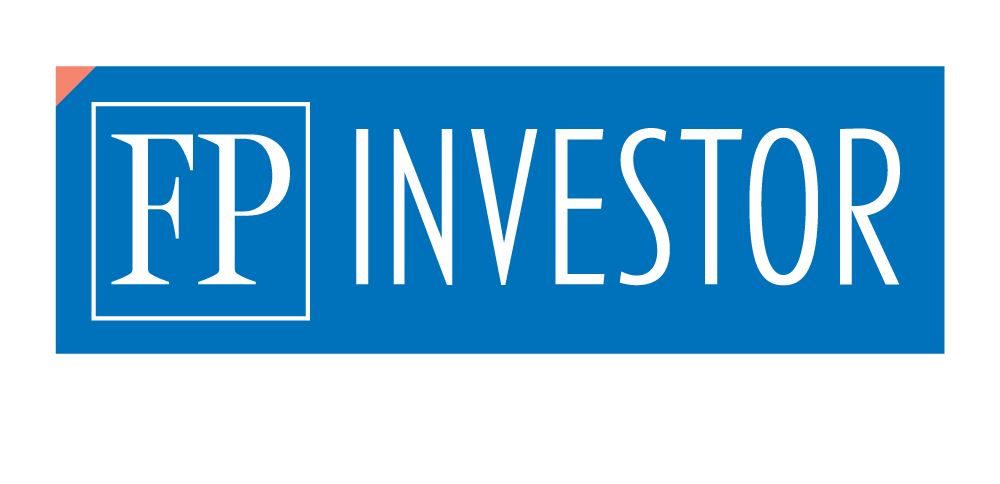 Good morning. The corporate mantra these days is doing more with less, whether that's because certain companies are having trouble attracting enough qualified workers or because they're in layoff mode. Either way, expectations remain the same. Investors have the reverse problem. We're being bombarded by more and, most vexingly, increasingly divergent economic and market outlooks, new tools and entrants, and more fear gauges. It's enough to make us shrivel up and do less even though we have access to more information, more options and more tax-deferring savings vehicles.
As a result, retail investors often just go with the flow rather than think too much about anything else. If it looks good, it must be good. For example, the share prices of S&P 500 and Russell 1000 companies are rising more than usual after beating earnings estimates. Companies in the S&P 500 that beat estimates have outperformed the index by an average of two per cent over the past two weeks, higher than the historical average of 1.5 per cent, according to Bank of America Corp. Similarly, RBC Capital Markets found Russell 1000 companies that have beaten earnings estimates outperformed the broader market slightly more than in previous seasons, while misses are not getting as punished as they used to.
Some of the companies getting a boost are those that make things investors and consumers know and love, such as beer, chocolate and, for the well-heeled, luxury footwear and handbags. For example, Carlsberg A/S on Thursday brewed up a better picture of its full-year profit outlook due to increasing sales, and high-end fashion house LVMH Moet Hennessy Louis Vuitton SE reported an 18 per cent surge in sales. Earlier in the week, food and drink conglomerate Nestlé SA topped sales expectations as well, although its Canadian arm is getting rid of some of our household staples such as Delissio pizza and Stouffer's mac and cheese. Good thing the kids are growing up, as are their food choices.
"The consumer is under a significant amount of strain, increasingly," says Erin Lash, an analyst for Morningstar. "But there's also the factor that consumers are willing to pay up for products when they see the added value."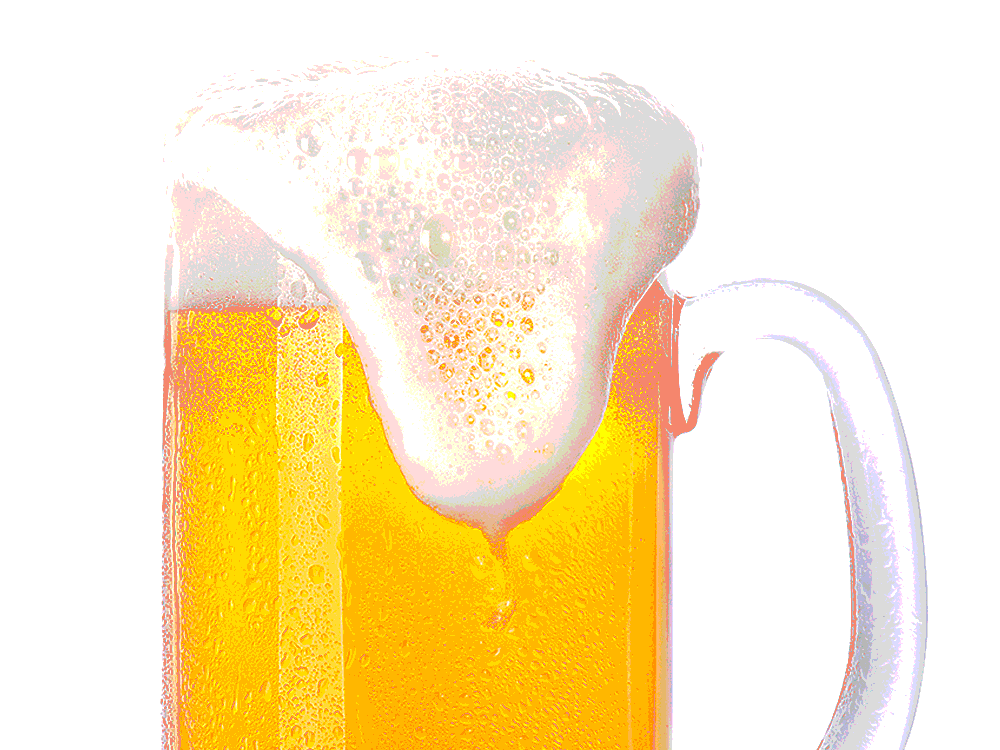 That value right now is a little bit of retail therapy, or comfort food. Part of our largesse may be that we're now spending the money left over from government pandemic handouts as well as the cash (and time) many of us saved from not having to commute to work. Inflation has been eating into some of those savings, especially when shopping in grocery stores despite the declining cost of food, and higher interest rates are taking their toll on variable mortgage holders, as well as those who have fixed-rate mortgages coming due.
Yet consumers seem a little immune from all the bad news being thrown our way. Despite 425 basis points of rate hikes in a 12-month period, CIBC World Markets Inc. economists Benjamin Tal and Karyne Charbonneau say "the consumer is acting like nothing happened." They found that credit-card balances have declined by approximately 13 per cent from pre-pandemic levels even though purchases have risen by more than 20 per cent.
It may seem weird that we're spending more when a recession apparently lurks around every corner. The U.S. economy slowed sharply to just a 1.1-per-cent annual pace during the first quarter of 2023, down from 2.6 per cent and 3.2 per cent in the previous two quarters, but American consumer spending grew at a 3.7-per-cent annual pace, the fastest such rate in nearly two years. Nevertheless, "We continue to expect the drag from higher interest rates and tightening credit conditions to push the economy into a mild recession soon," says Andrew Hunter of Capital Economics.
In Canada, 72 per cent of executive-level CPAs believe there will be a recession this year, according to the latest Chartered Professional Accountants of Canada Business Monitor survey released this morning. Until that happens, maybe we'll just keep spending more with increasingly less, something that is bound to bite back at some point unless we start making better investment decisions. In the meantime, pour a glass of beer and read about what's next for investors in the Teck Resources Ltd.-Glencore PLC saga. A little dark chocolate would be nice, too.
Andy Holloway, editor of the FPI and Financial Post Magazine, and senior features editor of the Financial Post. If you have any quips, queries or comments, get in touch at [email protected].
---
Advertisement
Your adviser may not know what they don't know, but here's why you should
Certain mistakes such as chasing past performance, fear of missing out (FOMO) and a lack of interest regularly crop up as reasons why our investments aren't working as well as they should. Veteran investor Tom Bradley has another one: investors believe their advisers know more than they do. That's important because it can create unrealistic expectations when realistic expectations are a must.
ONLY AS FAR AS THEY KNOW
Confusing and conflicting market information means it's better to go your own way
Three market outcomes appear to be in the offing: a soft economic landing resulting in flat-to-moderating interest rates; a soft economic landing paired with deflation and much lower interest rates; and a deeper recession with much lower interest rates. What's an investor to do in the midst of this uncertainty? Many are parking their funds in high-interest savings accounts and exchange-traded funds, but portfolio manager Martin Pelletier has some alternatives.
YOU CAN GO YOUR OWN WAY
Wall Street is getting a new fear gauge: meet the one-day VIX
As Wall Street stared down the barrel of an incipient banking crisis, the investment world's most-watched gauge of market volatility did a funny thing: not much. The CBOE Volatility Index — a measure of expected swings in the S&P 500 index also known as the VIX — climbed, but not by a lot. One reason is that traders hedging against — or betting on — turmoil are piling into options with zero days to expiration, so a new fear gauge was needed. Enter the one-day VIX.
THE AGE OF FEAR
FP 500 — The most authoritative survey of corporate Canada: The 2022 FP 500 is the only national ranking of the country's public, private and Crown corporations, making it an indispensable research tool with vital data on Canada's top companies across all sectors. Order your copy here.
---
Advertisement
Tesla Inc. has recently been cutting the price of its electric vehicles in a push for market share at the expense of profits and that seems to have upset many investors. Tesla's market cap on Wednesday dropped below the key US$500-billion mark as investors shaved more than US$70 billion in the days following the company's disappointing earnings report on April 19. Its shares have fallen 22.8 per cent in April and more than 60 per cent since their peak in November 2021, but are still up about 48 per cent since the start of the year.
The future of interest rates is a riddle
Once inflation and, more so, inflationary expectations are entrenched, they become very painful to eliminate, says HSBC Holdings senior economic adviser Stephen King. Financial Times columnist Martin Wolf doesn't think we're at that point and he expects inflation to return to around two per cent soon, which is what the market expects, too. But investors might want to remember the arguments against such optimism are that supply conditions have become more inflationary and the political economy of curbing inflation has worsened.
THE POLITICS OF DANCING
Can I retire at the end of this year given the recent downturn in the markets?
The stock market's decline from its high at the start of 2022 has left many couples wondering if they're going to have enough money to retire when they want. Certified financial planner Allan Norman says that if you're worried about the effect up-and-down markets have on your plans, perhaps you don't have enough assurance to draw on that money even if you technically have enough.
GET THE ANSWER
If you have an investing or personal finance question, hit us up at [email protected].
Why CRA denied taxpayer's medical expense claims related to moving because of disability
The medical expense tax credit can be used to claim medical costs not covered by insurance plans that you paid for yourself, your spouse or partner, and your kids under age 18. It can also cover moving expenses if your disability forces you to buy a new home, but property transfer tax payments are not included, as one Vancouver-area man recently discovered despite making a few higher-level arguments in court. Tax expert Jamie Golombek has the details.
I'M MOVING OUT
This Alberta couple won't retire for another 30 years, but they can start planning now
A 30-something couple in Alberta recently became first-time parents and hope to have another child soon. As new parents, they naturally have concerns about funding their lifestyle now and in the future, as well as about their insurance needs. We asked retirement planner Eliott Einarson and financial planner Ed Rempel to help them plan ahead.
FAMILY FINANCE
The difference between banking deposit insurance limits in Canada and the United States has been highlighted by the regional banking failures down south, where customers have been told they can expect all their money back if a bank fails. Is it time to revisit the Canadian federal deposit insurance limit of $100,000? Think-tank C.D. Howe says there are two sides to this argument, but warns policymakers to tread carefully, lest they unduly impact competition.

Bad news if you're a Bed Bath & Beyond Inc. shareholder: The home goods retailer's stock tanked as much as 36 per cent on April 24 after it filed for bankruptcy protection and said it had launched a liquidation sale. "Bed, Bath & Beyond fell between the racks, unable to compete with the cut-price offerings of rivals like TJ Maxx and value ranges of Target," says analyst Susannah Streeter.
Good news if you're a Canadian National Railway Co. shareholder: A bumper grain crop and higher oil prices boosted revenues by 16 per cent to $4.31 billion for the quarter ended March 31. Its stock rose more than one per cent on April 24 following the earnings release. But CN Rail volumes have dropped six per cent so far in April, "reflecting weakness in the economy," says chief financial officer Ghislain Houle.
Bad news if you're a Fox Corp. shareholder: The company's shares declined as much as 5.4 per cent following the departure of conspiracy pusher Tucker Carlson from Fox News just days after the network agreed to pay US$787 million to settle a defamation suit brought by Dominion Voting Systems Inc. for allegedly spreading lies about the results of the last U.S. election.
Good news if you own Big Tech: The shares of Alphabet Inc. and Microsoft Corp. rose on April 25 after both reported better-than-expected earnings of US$1.17 per share (compared to Wall Street's US$1.09-per-share estimate) and US$2.45 a share (compared with analysts' estimate for US$2.24), respectively. Both companies have also been cutting costs by laying off thousands of workers.
Bad news if you live in Alberta: The so-called Alberta Advantage is fading away as residents' purchasing power has declined by 3.6 per cent since 2019, while it has increased by 3.3 per cent in the rest of the country, according to an Alberta Central study. That underperformance "is quite considerable given the relatively brief period of about three years," says chief economist Charles St-Arnaud.
Bad news if you're a regional U.S. bank shareholder: First Republic Bank's stock plunged more than 61 per cent after reporting its deposits plunged by more than US$100 billion in the first quarter, a "level that could prove very hard to come back from," says Wells Fargo & Co.
Was this newsletter forwarded to you?
Sign up here to get it delivered to your inbox.
We want to know what you think about FP Investor. Take this quick survey now and share your feedback with us.