View this email in your
browser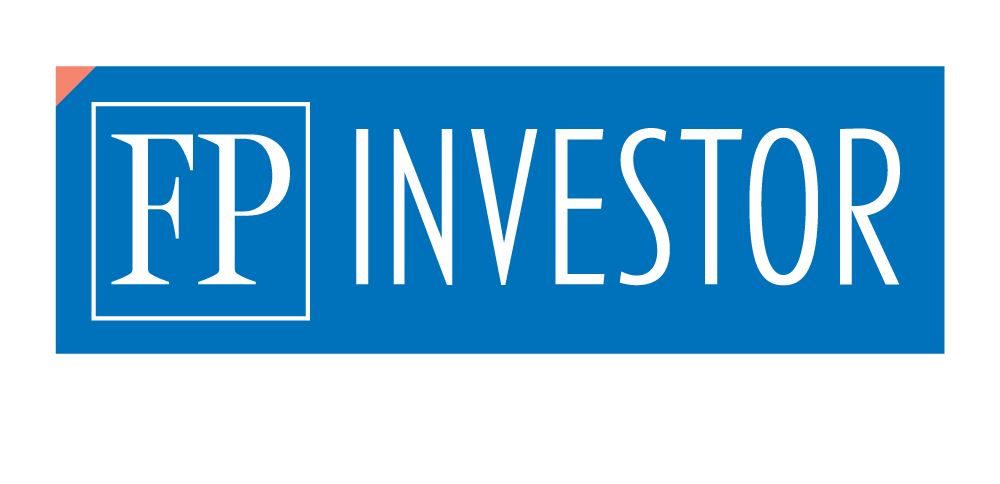 Good morning and happy Easter and Passover, if you celebrate. Even if you don't, a day off is always welcome, especially given the topsy-turvy market we've been enduring for the past 15 months. Oil investors are used to this kind of thing, but a lot of other folks became so used to everything only going up that it's difficult to change gears and start looking for areas that are undervalued and, you know, actually profitable. Fortunately for us, one of those sectors is a major player in our economy. Of course, I'm referring to oil since the financial sector has recently hit the skids, perhaps unfairly so in this country, though Toronto-Dominion Bank is facing the biggest short in the global banking industry, likely related to its exposure in the United States.
The world may not like TD, but it does prefer Canadian oil more than anybody else's, according to a survey by Ipsos. Our country placed most often in the top three best places from which to import oil out of eight crude-producing jurisdictions, the survey of 24,014 people from 28 countries found. "The study reveals that in times of energy insecurity and transition, global citizens recognize oil is still needed," Ipsos said. "Those who do import oil want to get it from Canadian producers."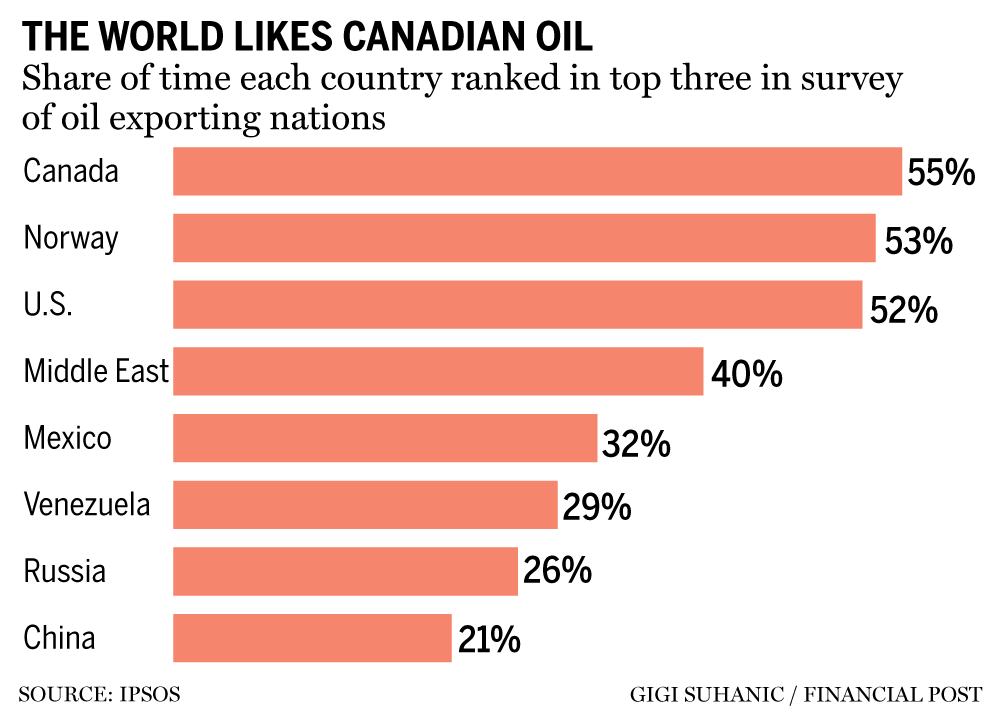 That's good news for the oilpatch, which is already flush with cash. "We literally have a bulletproof balance sheet now," says NuVista Energy Ltd. chief executive Jonathan Wright. "The industry in general, both gas and oil, has never (been) healthier. I mean, we've all paid down debt levels and we've got serious discipline, and cushion, in just about every direction."
Commodity prices have moderated this year, but Canadian oil and gas revenues are expected to reach $190 billion this year, the second-highest total in the past decade, according to ARC Energy Research Institute. It also helps that the Organization of the Petroleum Exporting Countries always rides to the industry's rescue when prices stay too low for too long. A little cut here, a little cut there, and oil prices rise once again as they did this week when the cartel cut 1.16 million barrels of production a day, which pushed the price of West Texas Intermediate (WTI) up by as much as eight per cent, the biggest intraday move in more than a year.
Now, some fear the days of burning the midnight oil are over since clean energy is the government-imposed way forward. That's why metals such as lithium, copper and rare earths are getting plenty of attention — they are keys to the electric age. My father is even worried his little gas-sipping Nissan will soon be banned from the roads, though it seems more likely that it will fall apart long before internal combustion engines die out. For one thing, electric cars aren't that reliable yet. But the unreliability of e-cars is just one reason why we'll be using oil and gas for the next little while, and why the negativity surrounding oil, particularly in Canada, is an opportunity if you're agnostic with your money, especially since oil companies are giving out ever-increasing dividends.
"While light oil prices have remained stable throughout the last quarter, WCS (Western Canadian Select) has seen significant price growth due to a reduced WCS-to-WTI differential," Deloitte says in its recent forecast. "Releases from the U.S. strategic reserve have ceased, which has opened capacity at U.S. Gulf Coast refineries. Declining natural gas prices have also improved the economics of refining heavier crude, thus increasing the demand for Canadian oil." The WCS-to-WTI differential narrowed to about US$15 a barrel in March from a high of more than US$30 in November.
Another factor, of course, is whether a recession takes hold, thereby impeding demand. About half of Canadian businesses see a mild recession over the next year, the Bank of Canada on April 3 said in a first-quarter survey, which is fewer than in the fourth quarter, but most are bracing for inflation to stay above two per cent until at least 2025.
Inflation, interest rates and China's demand for oil will create volatility in the near term, says Bradley Wells, head of energy for BMO Capital Markets, but a "decade of underinvestment" in new production should support prices over the longer term. "In the U.S., there have been some question marks around whether some of the basins are starting to get a little bit fatigued or starting to see some of the type curves come down," he says. "We haven't seen that in Canada."
Maybe we should take another look at the Canadian industry while the kids are hunting for their chocolate eggs.
Andy Holloway, editor of the FPI and Financial Post Magazine, and senior features editor of the Financial Post. If you have any quips, queries or comments, get in touch at [email protected].
---
Advertisement
5 things about investing I wish I had known in 1985 when I started in this business
Stock analysts don't work for you, the market is actually not very efficient and every panic is a buying opportunity are just a few things veteran investor Peter Hodson would tell himself if he could go back in time. Of course, he can't do that, but the lessons he would share apply just as well today and tomorrow as they would have back then.
BACK TO THE FUTURE
Finding good companies is like finding an affordable home — look at ones going under the radar
Looking for a good, well-priced home can be a lot like finding quality, well-priced stocks, says portfolio manager Martin Pelletier, who has been looking for both lately. He says you can go after the same hot properties everyone else is looking at and probably overpay, or look for value. In the stock market, he says that means re-examining sectors such as energy.
LOOKING FOR LOVE IN ALL THE WRONG PLACES
Veteran money managers bail on stock rally with Fed hawks flying
Animal spirits are stirring as central banks ponder rate cuts, but some prominent money managers such as Barclays Wealth Management and Legal & General Group PLC are nevertheless cutting their equity exposure. "Market-implied estimates may be exaggerating rate-cut potential before year-end," says William Hobbs, chief investment officer at Barclays Wealth Management, who favours defensive positioning.
THE SPIRIT IS NOT WILLING
FP 500 — The most authoritative survey of corporate Canada: The 2022 FP 500 is the only national ranking of the country's public, private and Crown corporations, making it an indispensable research tool with vital data on Canada's top companies across all sectors. Order your copy here.
---
Advertisement
Some investors are urging Toronto-Dominion Bank to ditch its US$13.4-billion takeover of First Horizon Corp. as the regional banking crisis in the United States has unearthed some unknown risks. First Horizon shares are trading almost 30 per cent below TD's offer price of US$25 each, but breaking the deal could cost hundreds of millions of dollars. "I don't think it's something TD should go ahead with in this environment," says Barry Schwartz, a portfolio manager at Baskin Financial Services and a shareholder in TD. "Walk away and take the break fee and be able to get other deals cheaper now."
What are the pros and cons when borrowing money to invest?
Most of us are comfortable taking out a mortgage to buy a home, but borrowing to invest in securities presents some pitfalls as well as opportunities. One reader has $25,000 in a chequing account for emergencies and wonders whether borrowing more money to invest is a good idea, though he also has a $150,000 mortgage to deal with. Certified financial planner Andrew Dobson gives the lowdown on what a leveraged investment strategy entails.
GET THE ANSWER
If you have an investing or personal finance question, hit us up at [email protected].
Making mistakes is part of investing, but losing US$2 billion is apparently enough to be put on leave, as Liselott Ledin found out. The former equities chief responsible for making Alecta, Sweden's biggest pension fund, one of the largest shareholders in SVB Financial Group, Signature Bank and First Republic Bank, has been temporarily replaced by Ann Grevelius. Alecta says it will now scale back large stakes in companies far from its home market.
How to take advantage of the new tax-free first home savings account
The tax-free first home savings account, Canada's newest registered savings plan, has launched and tax expert Jamie Golombek says it combines the best features of both a registered retirement savings plan and a tax-free savings account. What's more, it could be advantageous even if you don't have any plans to ever buy a first home.
TAX-FREE IN; TAX-FREE OUT
Dealing with a debt collector? You may not have to pay, at least on their terms
Countless Canadians each year receive a letter demanding payment on a debt they've long forgotten about or, worse, didn't even know about. It turns out, however, you may not have to pay off that debt, but even if you do, don't just do it on the collector's terms or fall prey to their threats. Debt counsellor Sandra Fry helps us figure out when we have to pay and on what terms.
I OWE YOU NOT
The tax-free first home savings account may help some afford a home, but Zoocasa chief executive Lauren Haw tells the Financial Post's Larysa Harapyn that the affordability needle won't move too much until government and industry properly address the supply side. She says we'll need 400,000 new housing units per year until 2031 due to population growth, so the federal government's $4-billion Housing Accelerator Fund to boost supply by 100,000 units this year won't do much. However, she expects an increase in listings this spring over last year as potential sellers become more confident in what they might get and investors who financed property purchases at two per cent might sell if they have to renew at five per cent.
WATCH THE VIDEO

Good news for Teck Resources Inc. shareholders: Despite rejecting Glencore PLC's $23.2-billion takeover offer on Monday, the Canadian miner's shares rose as much as 20.8 per cent in the days following the news, topping the 20-per-cent premium the global behemoth offered on March 26. Teck described Glencore's move as "unsolicited and opportunistic" and that it would expose Teck shareholders to thermal coal and oil trading. Teck, however, is apparently open to offers once its proposed corporate split is done.
Bad news for Home Capital Group Inc. shareholders: The Competition Bureau is reviewing Smith Financial Corp.'s planned $1.7-billion takeover of the alternative lender, thereby putting the $44-per-share deal in doubt. Home Capital shares on Thursday closed at $40.74, down 4.1 per cent since they rose following the Nov. 22, 2022, offer.
Bad news for Big Six investors: Canada's biggest banks shed almost $49 billion in market value during March, turning the country's benchmark stock index into a loser even as equities in the United States rose. The S&P/TSX composite index declined 0.6 per cent during the month, fuelled by a drop of 6.8 per cent in the S&P/TSX Banks index.
More bad news for the big banks: The Big Six are increasingly facing off against climate activists who are turning to shareholder proposals to shift corporate policy. "They're a really important tool for investors to catalyze change," says Catherine McCall, executive director of the Canadian Coalition for Good Governance, which represents the interests of institutional investors.
Good news if you're a Meta Platforms Inc. shareholder: After a terrible 2022, the Facebook owner's shares have surged 140 per cent from their seven-year low in November when it started cutting thousands of jobs in light of falling advertising sales. But the stock is still down 42.6 per cent from its high in September 2021.
Bad news if you own office space: The national office vacancy rate hit an all-time high of 17.7 per cent in the first quarter of the year, with downtown vacancies at 18.4 per cent, according to CBRE, which says tech companies rightsizing their businesses (see above) and rethinking their spaces are partly to blame.
Was this newsletter forwarded to you?
Sign up here to get it delivered to your inbox.
We want to know what you think about FP Investor. Take this quick survey now and share your feedback with us.