View this email in your
browser
Good morning!
Workers are still struggling almost three years after the pandemic sent Canadians' mental health to new depths and that's costing employers billions of dollars.
Employee mental health is "strained," says Paula Allen, global leader and senior vice-president, research and total well-being, at Lifeworks Inc., a unit of Telus Corp.'s health division. Almost half of all employees report being more sensitive to stress, and 34 per cent are considered high risk for mental-health impacts, meaning depression or anxiety are interfering with their lives, according to the human resources company's latest research.
"I think employers would be shocked to actually know how many people in their workforce are struggling significantly and coming to work every single day with a big smile," she says.
One in five people are dealing with mental illness each year, and one in two has had one by the time they're 40, the Centre for Addiction and Mental Health says on its website. But access to treatment is lacking, and only half get the help they need.
It being January isn't helping matters, given that the third Monday of the month has been dubbed Blue Monday, or the most depressing day of the year. Blue Monday doesn't have any basis in research, but it does shine a light on well-being at a time when holiday bills are rolling in, new year's resolutions have been abandoned and the lack of light in the Northern Hemisphere all compound feelings of fatigue, depression and anxiety.
The winter doldrums are bad enough, but stressors from last year also haven't gone away. Workers are still feeling isolated — a major contributor to poor mental health — which is made worse for some by the continuation of remote work. Many are also still stressed from being thrust into a state of hyper-vigilance during the pandemic. Add to that political polarization and a war in Europe, and people are left with a kind of low-grade malaise that builds up over time, creating more risk to their mental well-being.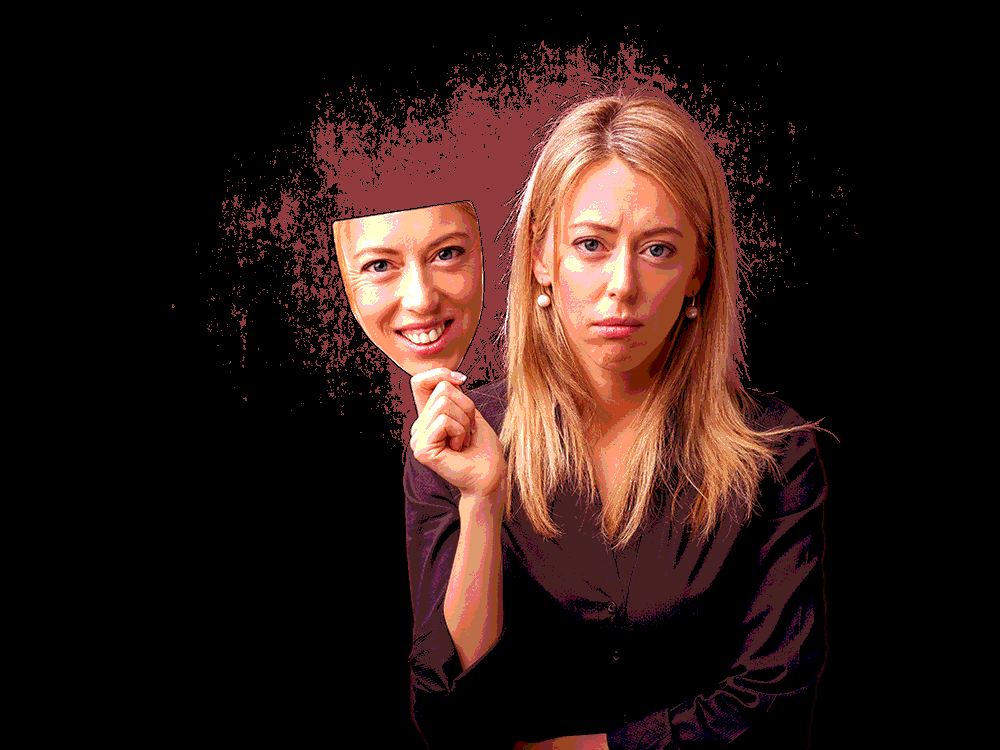 "We're going through a lot of upheaval," Allen says. "People are really just on edge."
A potential recession and the soaring cost of living have to be dealt with as well. Inflation and rising interest rates have put major pressure on people's budgets, fuelling the highest level of stress around money since the 2008 financial crisis, with 61 per cent of employed North Americans feeling more stress now than this time last year, according to research from Ceridian HCM Inc. and the Financial Wellness Lab of Canada.
That stress is eating into people's workdays and more than 80 per cent of North Americans admit to taking time from work tasks to think about their personal finances. Almost a quarter of them spend an hour or more per day worrying about money. The result: billions of dollars in lost productivity, clocking in at US$50 billion in Canada and US$614 billion in the United States, the Financial Wellness Lab estimates.
In addition to the lost productivity toll on companies, mental-health disability claims are rising, up 8.7 per cent in 2021 from 6.4 per cent in 2019, Statistics Canada data shows.
The financial impacts should be enough reason for employers to take action on workers' well-being, and some have. For many, that comes in the form of offering employee assistance programs (EAPs), which provide counselling and support services. Those initiatives aren't just a perk, Allen says. They save lives.
But posting the EAP hotline number in the staff break room and calling it a day isn't enough, experts say. Employers must also focus on creating workplaces that promote respect and inclusion, both of which are vital for well-being. That might mean training managers to address employee concerns, and how to spot and help a worker in crisis. Those measures create a productive work environment, and keep employees feeling supported, leading to greater loyalty and retention, thereby eliminating the costs of hiring and training in a tight labour market.
Of course, mental health isn't solely the responsibility of employers. January is an ideal month for individuals to take steps to shore up their own well-being as well as that of those around them. "At this time of year, we have to really be intentional about taking as much control as we can and supporting each other as much as we can," Allen says.
She suggests making concrete plans to connect with friends, which buoys mood by creating something to look forward to and addresses isolation. Seeking professional help is another option, especially if the dark and gloomy days of winter are taking a major toll. People should also ensure they're not putting off seeking help, since that can turn a difficult situation into a crisis, Allen says.
"Don't take mental health for granted," she says. "Every single one of us has a certain level of vulnerability, and often we don't know how extensive that vulnerability is until we've crashed right through it."
A popular adage states: be kind, you never know what someone might be going through. It's a saying worth following if you're paying attention to mental-health statistics. With so much of our time spent working, employers have a unique opportunity to make a difference. If bosses aren't moved by the ethical and human case for addressing employee mental health, perhaps the financial benefits will be enough to move their hand.
— Victoria Wells, senior editor, Financial Post, and FP Work editor

Do you have thoughts, suggestions or comments you'd like to share with us at FP Work? Please send an email to [email protected]. We'd love to hear from you.

Tsunami of small business owners gearing up to exit their operations — putting $2 trillion on the line
Canada is about to be hit with a tidal wave of small-business owner retirements, with major implications for the economy and labour market, according to a Canadian Federation of Independent Business report. More than three-quarters of small- and medium-sized-business owners are planning to leave in the next 10 years. There are $2 trillion in assets at stake, and what happens to those assets is crucial since about 50 per cent of the country's gross domestic product is created by smaller businesses, which collectively employ more than 80 per cent of workers. The Financial Post's Bianca Bharti reports.
'THE STABILITY IN OUR ECONOMY'

More on this story:

Canada's greying economy needs more employee ownership: Brett House
Salary secrecy is crumbling as pay transparency gains momentum
Talking about money was once considered rude, but our post-pandemic work lives have changed that notion. From the cost of living and inflation woes to pay equity campaigns, the Great Reshuffle, the war for talent and employees choosing to work remotely from affordable regions, it's become impossible to not talk about money when we talk about work. As more people discuss the size of their paycheques, some jurisdictions are also making salary transparency the law. That has some bosses nervous that all this openness will shift the balance of power to workers. But experts think it will ultimately make workplaces better for everyone.
'I WAS UNDERPAID!'
---
Advertisement
This is how Canada can fix chronic labour shortages
Tight is an inadequate adjective for today's labour market. Canada's current paucity of spare labour — at all skill levels — is one of businesses' top complaints. Ask anyone in leadership and they'll say hiring is harder than ever. The data agree: Canada's unemployment rate is at a half-century low, while labour force participation is at a record high. There is no wiggle room. Can anything be done? The answer is yes, and the list of solutions is surprisingly long, says economist Peter Hall.
NO QUICK FIXES
More opinion: Jack Mintz: Federal employment growth is now out of hand
Court rulings can haunt you down the road, even if you win
Sometimes doing the right thing is the wrong thing when you're an employee suing a former employer. A worker might have a good case and can prove there is no cause for discharge and recover several months' pay. But at what cost? It's not so much the legal costs, but what a judge might say about them, even if they win, that could end up haunting them down the road. That's because a judge's findings are deemed to be accurate and are part of the public record, accessible to anyone, including future employers. Legal expert Howard Levitt explains.
AIRING YOUR SKELETONS
More Levitt: Jordan Peterson case shows it's time for workplace protections on political speech
---
Advertisement
Was this newsletter forwarded to you?
Sign up here to get it delivered to your inbox.
Why Canada's job market is not as 'healthy' as it seems
Union prepares strike vote for 35,000 CRA workers
Big clothing brands squeezing Bangladeshi suppliers to offset inflation, study alleges
RBC Dominion Securities faces class-action lawsuit alleging unpaid vacation
B.C. tribunal orders woman to repay employer for 'time theft' while working at home
Why unlimited time off is often better for employers than employees
Your fancy new manager title might be your boss's way to avoid paying you overtime
Quiet quitting led by young, educated men in the U.S.
Amazon, Salesforce job cuts are warning signs for stock prices
Uniqlo owner Fast Retailing gives Japan's economy a jolt with 40% wage hike
Meta, Apple fall off Glassdoor's list of best places to work
Twitter tells staff at Asia headquarters to clear desks, work from home

FP Work is all about teamwork. In addition to the contributions from our top-notch columnists and reporters, recognition goes to the FP web team, which includes Pamela Heaven, Noella Ovid and Gigi Suhanic.

Sign up here for this and other FP newsletters, and please send us your feedback, tips and story ideas.
We want to know what you think about FP Work. Take this quick survey now and share your feedback with us.