View this email in your
browser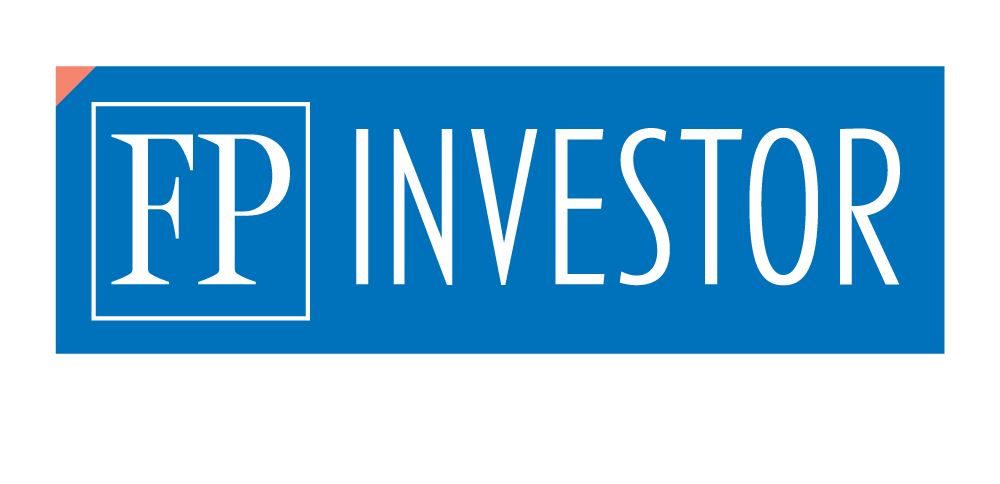 There's gold in them thar hills, or so Yosemite Sam might say these days. The price of gold is up 11.1 per cent this year, approaching its all-time high of US$2,074.88, while miners are enjoying a bounce as well. Kinross Gold Corp. is up 30.4 per cent this year, Agnico Eagle Mines Ltd. is up 8.9 per cent and Canada's largest gold miner, Barrick Gold Corp., is up 10.6 per cent. And streamers Wheaton Precious Metals Corp. and Franco-Nevada Corp. are up 28.1 and 13.1 per cent, respectively.
At least part of the metal's golden times can be attributed to a flight to safety. Gold typically does well in uncertain times, and many, including Stan Druckenmiller, the billionaire founder of Duquesne Family Office and one-time money manager for billionaire George Soros, think the United States economy is teetering on the edge of a recession and predict a hard landing. Druckenmiller defines a hard landing as unemployment topping five per cent, corporate profits slumping at least 20 per cent and rising bankruptcies. Fear can be contagious, as Warren Buffett pointed out at Berkshire Hathaway Inc.'s annual general meeting last weekend, especially if people are afraid their banking deposits aren't safe.
There's so much interest in bullion that economist David Rosenberg introduced a gold model to his Strategizer investing report on Monday even though he thinks a pullback is in order. "Thanks to a 21 per cent surge from the nearby lows, nearly breaking to a new record high in the process, gold is now very overbought, and sentiment has become exceedingly bullish," he says. He's still bullish in the long term, but says a period of consolidation is needed.
But it's not just investors piling in. Central banks are big buyers — some swapping out their U.S. dollar and Treasury holdings — and their appetite for gold in 2022 rose 150 per cent to reach a 55-year high. "If central banks keep buying and flows increase into gold ETFs, gold's rally should extend," say BofA Global Research strategists, who recommend investors sell some stock and bond holdings and make gold 25 per cent of their portfolio.
How about bitcoin, which was supposed to replace gold as a store of value? It's sitting around US$26,000, less than half what it was trading for in November 2021 at the height of cryptomania. That's US$10,000 more than it was trading for at the start of the year, but its volatility hardly makes it a store of value. Day-trading scheme? Sure.
If you got into cryptocurrencies early, you made out like a bandit, which is exactly who you're supporting by buying tokens that are backed up by, well, nothing. Proponents will say cryptocurrencies are technically neutral, but they were designed to circumvent existing financial system rules, so we all know who is using them: organized crime, terrorists, Russia, to name a few. It is rather funny that some ESG-focused investors won't buy oil stocks, but have no shame funding war crimes. To each their own when it comes to ethics.
Ethics aside, you can't do much with bitcoin except hope someone dumber than you will pay more than you did. Of course, you can't do a whole lot with gold, either. The gold standard was effectively killed in 1971 when the United States untethered its dollar. But gold does have some industrial uses, plenty of jewelry buyers and, when compared to cryptocurrencies, retains its value, more or less.
Cryptocurrencies have their fans, too, though securities regulators certainly are not among them as they continue to try to crack down on the lawless nature of the industry, something that is apparently succeeding judging by both the lack of auditors willing to risk their reputations on crypto concerns and pricing. "We are currently in a really low liquidity environment," says Henry Elder, head of decentralized finance at Wave Digital Assets LLC. "And in large part it's been caused by the withdrawals of market makers from the market, because the regulatory picture in the U.S. has gotten so hazy."
On the right side of regulation, some central banks seem to be interested in offering fiat cryptocurrencies, which they prefer to call digital currencies. The Bank of Canada has been investigating one since 2013 — bitcoin was launched in 2009 — and while it still doesn't think it's necessary, it wants to know what we think.
Could central bank digital currencies (CBDCs) put a damper on existing cryptocurrencies? It likely depends on the features, says Katrin Tinn, an assistant professor in finance at McGill University's Desautels Faculty of Management, who co-wrote a paper last fall called Why Digital Currencies Could Change the Future of Central Banking.
"Based on my own research, I would argue that a CBDC that offers maximal privacy of individuals' spending and is a legal tender would be a more compelling alternative to cryptocurrencies as a pure digital means of payments and money," she says. "Furthermore, if such CBDCs enable built-in smart contract functionalities and/or ways to interact with major crypto-asset platforms, there are many possible positive synergies, and the most interesting innovations from the crypto-space might even benefit from these CBDCs. This would be an exciting prospect."
If the features of a CBDC are limited, however, its impact on bitcoin and the like would also be limited. Either way, cryptocurrencies are here to stay no matter how hard regulators push to regulate the industry. A modern-day Yosemite Sam might even do some digital mining to help heat his home, though that doesn't sound so appealing in the summer.
Andy Holloway, editor of the FPI and Financial Post Magazine, and senior features editor of the Financial Post. If you have any quips, queries or comments, get in touch at [email protected].
---
Advertisement
Market changes in progress, gaining steam and still to come make for interesting investor times
Uncertainty is a constant in investing, but the changes happening these days certainly make for interesting and dynamic times. Hall of Fame investor Tom Bradley shares a list of important trends going through profound changes and why they matter to us.
LONG MAY YOU RUN
6 ways to make more income from your investments
Artificial intelligence and lithium mining are being hyped as the market's next big money makers, but wealth adviser Ted Rechtshaffen says income-focused investors should consider some oft-overlooked vehicles, including high-interest savings funds and beaten down real estate investment trusts.
A SIX PACK TO GO
It's time to revitalize your portfolio with a little thrift and maybe your wardrobe, too
If you have teenage kids, you'll know that thrift shopping is all the rage. Could you emulate their style to find hidden value when investing? Portfolio manager Martin Pelletier says you sure can, especially if you're looking to make adjustments to match a changing market environment.
DESIGN ON A DIME
FP 500 — The most authoritative survey of corporate Canada: The 2022 FP 500 is the only national ranking of the country's public, private and Crown corporations, making it an indispensable research tool with vital data on Canada's top companies across all sectors. Order your copy here.
---
Advertisement

Good news if you're a Shell PLC shareholder: The oil giant in June could boost its quarterly dividend by about 38 per cent, according to RBC Capital Markets. The increase would follow a year of record profits for Shell that has already enabled it to hike its dividend, spend billions on share buybacks and pay down debt.
Bad news if you're a Canadian bank shareholder: The country's three biggest banks — Royal Bank of Canada, Toronto-Dominion Bank and the Bank of Nova Scotia — were downgraded by Barclays PLC on Tuesday. Their shares subsequently fell by 1.15 per cent to 2.08 per cent.
Good news if you're a Teck Resources Ltd. shareholder: The miner's shares rose as much as 5.4 per cent on Tuesday after a Canadian-led consortium said it plans to make an offer for its metallurgical coal operations. "My No. 1 preoccupation is that this is an asset that should stay in Canada," says Pierre Lassonde, chair emeritus of Franco-Nevada Corp., who is leading the bid.
Bad news if you're a Canaccord Genuity Group Inc. shareholder: The asset manager's shares dropped as much as 13.7 per cent on Monday after it warned it may not get quick approval of a management buyout because of an "ongoing regulatory matter" at one of its foreign divisions. Its shares on Thursday were trading for $9.32, while the buyout offer is for $11.25 a share.
Good news for U.S. investors: Inflation in the United States slowed to 4.9 per cent in April, the first sub-five-per-cent reading in two years, giving the U.S. Federal Reserve more room to pause interest rate increases soon. Markets were mixed, however, as the S&P 500 and Nasdaq rose on the day while the Dow Jones dropped.
Bad news if you're a Lion Electric Co. shareholder: The electric bus and truck maker's revenue more than doubled in its latest quarter, but it also swung to a US$15.6-million loss from a $2.1-million profit a year ago. Its stock fell as much as 9.3 per cent after the results were released on Tuesday.

What should this couple do with a $4.7-million lottery win?
Winning the lottery sounds great, but it also raises some issues about what to do with such a windfall, since there could be competing priorities, such as debts to pay, children (or grandchildren) to help and a life of leisure to invest for. We asked certified financial planner Janet Gray to help out one such couple.
GET THE ANSWER
If you have an investing or personal finance question, hit us up at [email protected].
How changes to Canada Pension Plan benefits affect your wallet today and retirement tomorrow
Your Canada Pension Plan contributions have been slowly climbing over the past four years — and will continue to do so for a couple more — to help pay for enhancements to the program. Tax expert Jamie Golombek gives us the details on how much that's costing us and what we can expect in return.
THERE WILL BE MATH
The high cost of playing it safe when retired with teenage kids
Retiring with children still living at home may not be everyone's dream, since it means there are extra mouths to feed when you could be on a beach somewhere. We asked financial planner and portfolio manager Graeme Egan and retirement planner Eliott Einarson to help one family that wants to be in that situation soon.
FAMILY FINANCE
Vanguard's trillion-dollar man leads a fixed-income revolution

Few, if any, made more money than Josh Barrickman when March's bank failures ignited a historic U.S. bond rally. His army of funds gained roughly US$26 billion, but he didn't predict Silicon Valley Bank's collapse. He runs Vanguard Group Inc.'s US$1-trillion bond-indexing business for the Americas, a class of investing that is as vanilla as it gets.
A PASSIVE SERVING
Was this newsletter forwarded to you?
Sign up here to get it delivered to your inbox.
We want to know what you think about FP Investor. Take this quick survey now and share your feedback with us.